Agile learning is a collection of values and principles that guides a person through their learning process.
Agile4Collaboration is a project funded under the Erasmus+ Programme of the EU that aims to contribute in a collaborative and agile way to the development of Agile Learning in Europe as a learning method.
With our project Agile4Collaboration we would like to:
Offer European teachers the opportunity to learn about and use agile methods

Introduce Agile methods in more European schools, both traditional and schools with alternative pedagogies

Create a strong and well-connected community for Agile learning.
​
In
Agile 4 Collaboration

we believe in and act on a series of core educational principles, including:
Learning is natural and happens all the time.
People learn best by making their own decisions.
Children are people; people learn more from their culture and environment than from the content they are taught.
Accomplishment is achieved through cycles of intention, creation, reflection and sharing.
Agile4Collaboration aims to contribute in a collaborative, agile way, to the development of Agile Learning in Europe as a learning method. That is closer to the natural way of learning of people, and that is highly beneficial for learners who are formed in an interactive, collaborative and self-directed way.
As part of the project, which will run until 2024, we will produce various content:
A theoretical handbook on Agile Learning that presents basic information on the genesis and principles of the pedagogy
A collection of tools for Agile Learning – with practical working material for the school context
A digital tool to promote peer-to-peer agile learning and facilitate communication within the community
An open digital professional development offering OER (Open Educational Resource): a tool for self-paced professional development of teachers on the philosophy, methods and tools of Agile Learning.
Result 1
Agile Learning Handbook
Self-Directed Agile Education for Resilient and Inclusive Collaboration
A theoretical guide to support educators to get a better understanding of Agile Learning and the pedagogy behind it.
Result 2
Agile Learning Design Toolbox
Practical Guidelines and Recommendations Management
A collection of resources, methods and materials put together under the form of a digital toolkit together with practical guidelines on how to use these resources adapted to the needs of learners.
Result 3
Digital tool to facilitate agile peer-to-peer learning
An open source digital tool that facilitates the learning process of children in agile peer-to-peer learning environments, and the collaboration that emerges in such environments.
Result 4
Open Educational Course
A course dedicated to teachers on the application of the agile methodology in class, giving specific advice, materials, and tools focused on real class situations to facilitate the execution in practice.
Result 5
Peer-to-Peer Online Community
An online learning community aiming to increase the level expertise of every (aspiring) practitioner using Agile Learning tools and methods.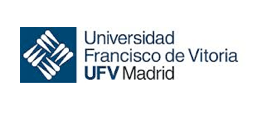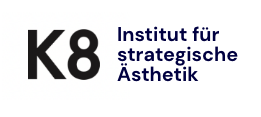 Agile Learning in Europe
8 March 2023

Online Community Meetup
View Event
Train the Trainer in Agile Learning Facilitation
28 November 2022 - 2 December 2022
Kortrijk, Belgium
Impact Gathering
Belgium
Details of the event will be announced soon.
Impact Gathering
Spain
Details of the event will be announced soon.
Impact Gathering
The Netherlands
Details of the event will be announced soon.
Impact Gathering
Germany
Details of the event will be announced soon.