Agile learning draws its origins from Agile Management, a management philosophy developed in software management. At its core stands the Agile Manifesto:
According to the Agile Manifesto:
"We are uncovering better ways of developing software by doing it and helping others do it. Through this work we have come to value: individuals and interactions over processes and tools; working software over comprehensive documentation; customer collaboration over contract negotiation; responding to change over a following plan. That is, while there is value in the processes, documentation, negotiation and plan, we value the interactions, collaboration, change more."
With the success of Agile Management, educators and entrepreneurs in education saw the potential of the method and brought it into a free learning, self-directed learning school in New York, 8 years ago. 2013 was the birth year of Agile Learning Centre.Their approach and success among students and their families grew into a global movement and a growing Agile Learning Centres Network. The Network describes ALCs as "restoring the joy of learning with a surprisingly effective educational approach: intentional culture supporting self-directed learning reinforced by agile management tools."
In
Agile 4 Collaboration

we believe in and act on a series of core educational principles, including:
Learning is natural and happens all the time.
People learn best by making their own decisions.
Children are people; people learn more from their culture and environment than from the content they are taught.
Accomplishment is achieved through cycles of intention, creation, reflection and sharing.
Agile Learning is a collection of values and principles that guides a person through their learning process. Agile Learning focuses on 3 elements, as stated in the official website of the Agile Learning Centres: self-direction, intentional culture, and agile management tools, defined as follows:
Humans are natural learners. When children get to follow their passions, they engage deeply, learning more quickly and thoroughly – covering years of content in weeks at the time they choose to learn it.
At ALCs children feel they are heard, they belong, and they make a difference. As social creatures, we thrive in this kind of vibrant community which builds our confidence, heightens our communication skills, and calls forth our best selves.
The challenges of a new Agile Learning Centre (kindergarten, school, youth centre etc.) are diverse, from how to work in the school sector legally when this alternative is not yet recognized, to the sustainability of the organization, but also learning about this new self-directed education paradigm in which agile learning is developing. Hundred years of historical experience and decades of empirical research have validated the self-directed paradigm, but the European educational contexts are still too rigidly-defined for such educational paradigms, making ALCs harder to open or stay/sustain themselves on the market.
A new ALC struggles with finding the proper workforce, as agile learning is not included in many degree programs in the educational sciences. As a result, educators have few opportunities to engage with these approaches, the training courses are offered mainly on the American continent and they are expensive for the typical European citizen. It's worth stating that implementing innovative pedagogies like agile learning is not simply an "add-on"
to existing practices, but an avenue to transform teaching practices and school organization, in service of supporting deeper learning and 21st-century skills.
That's why Agile4Collaboration wants to offer opportunities for schools to learn using agile
tools and instruments, to create the proper learning spaces and to integrate technology in the daily life of students.
Agile4Collaboration aims to contribute in a collaborative, agile way, to the development of Agile Learning in Europe as a learning method .that is closer to the natural way of learning of people, and that is highly beneficial for learners who are formed in an interactive, collaborative and self-directed way.
To this end, the project sets the following specific objectives: 
Develop and put together a series of manuals, courses and other resources that incorporate the concepts and foundations of Agile Learning, but also a series of practices, methods, (digital) tools, and recommendations on how to use agile peer-to-peer learning.
Train and share these resources with a series of teachers, trainers, youth workers and other education professionals on how to use agile learning methods to facilitate agile learning processes and support the development of key competences of their students.
Develop a European online community of Agile Learning practitioners to continue the improvement, further development and adoption at a wide scale of these resources to foster the professional development of teachers/trainers/education professionals.
Result 1
Agile Learning Handbook
Self-Directed Agile Education for Resilient and Inclusive Collaboration
A theoretical guide to support educators to get a better understanding of Agile Learning and the pedagogy behind it.
Result 2
Agile Learning Design Toolbox
Practical Guidelines and Recommendations Management
A collection of resources, methods and materials put together under the form of a digital toolkit together with practical guidelines on how to use these resources adapted to the needs of learners.
Result 3
Digital tool to facilitate agile peer-to-peer learning
An open source digital tool that facilitates the learning process of children in agile peer-to-peer learning environments, and the collaboration that emerges in such environments.
Result 4
Open Educational Course
A course dedicated to teachers on the application of the agile methodology in class, giving specific advice, materials, and tools focused on real class situations to facilitate the execution in practice.
Result 5
Peer-to-Peer Online Community
An online learning community aiming to increase the level expertise of every (aspiring) practitioner using Agile Learning tools and methods.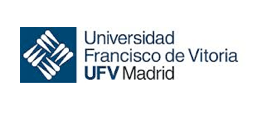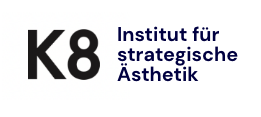 Agile Learning in Europe
8 March 2023

Online Community Meetup
View Event
Train the Trainer in Agile Learning Facilitation
28 November 2022 - 2 December 2022
Kortrijk, Belgium
Impact Gathering
Belgium
Details of the event will be announced soon.
Impact Gathering
Spain
Details of the event will be announced soon.
Impact Gathering
The Netherlands
Details of the event will be announced soon.
Impact Gathering
Germany
Details of the event will be announced soon.